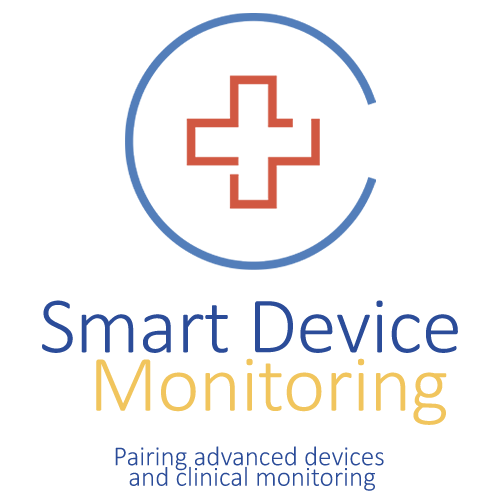 In clinical use, the value of smart medical devices is
captured by the smart monitoring that accompanies them.
Hicuity Health's Smart Device Monitoring service relies upon close collaboration with developers and users of smart devices to deliver a comprehensive monitoring capability to clinical settings ranging from hospital to home. Hicuity helps you turn robust data flows and extensive alerts into smart, timely, clinically important interventions.
Hicuity Health draws on nearly 20 years of success in 24/7 monitoring – supported by robust clinical infrastructure, high-reliability systems, and proprietary workflow management and customization capabilities – to deliver value to service providers, device developers, and patients in a range of care environments.  The device-agnostic service, which can overlay full-time monitoring services over a range of smart devices, enables continuous patient observation and early identification of proactive patient intervention opportunities.  Hicuity Health observers identify indicators of potential patient deterioration and promptly engage bedside clinicians or specialists.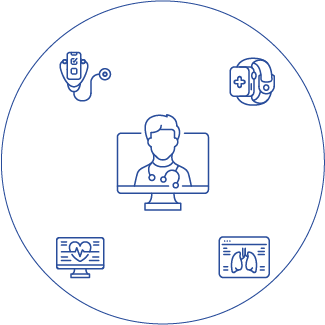 Whether you are proposing or utilizing a smart device strategy, Hicuity Health
Smart Device Monitoring can create value for a full range of smart devices, including:
Inpatient wearable devices or patches
Smart beds and environmental equipment
Ambulatory monitoring devices (e.g., glucose monitoring)
Hicuity Health's comprehensive Smart Device Monitoring service delivers full-time monitoring services for a variety of technology options in a customizable solution. The result is more timely interventions, better outcomes, and fewer readmissions or transfers.