OUR HICUITY HEALTH SITTER SERVICE UPDATES THE TRADITIONAL IN-ROOM SITTER FUNCTION.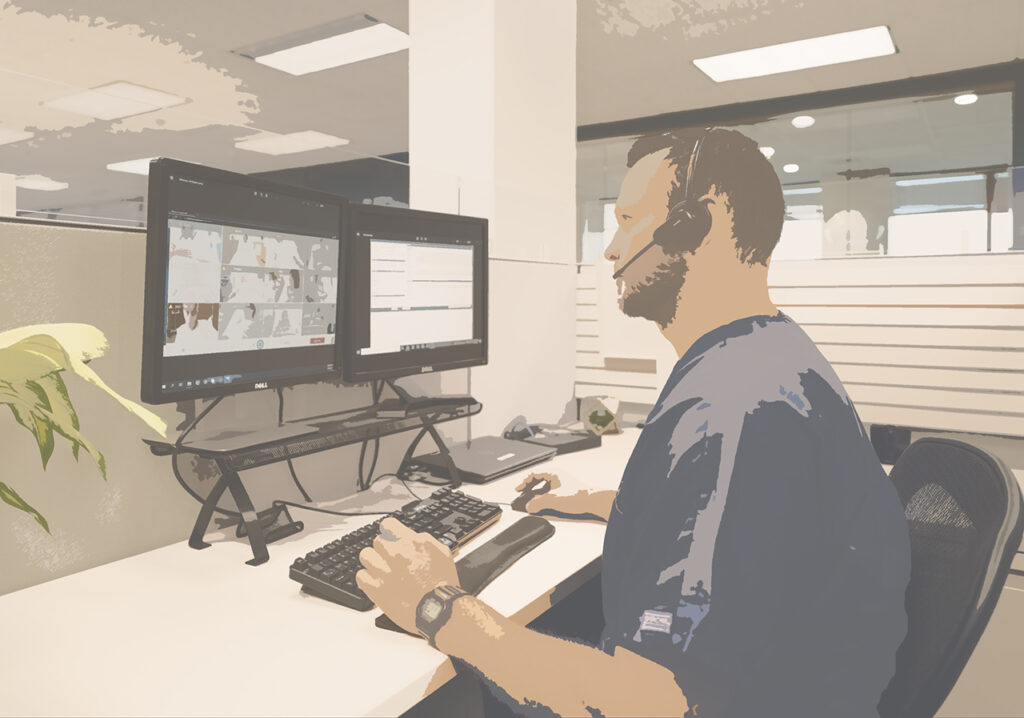 Virtual sitting delivers the same level of effective fall prevention and safety as in-person sitters with 80+% cost savings.
Hicuity Health virtual sitters continuously monitor designated patients for indications of risk events, such as falls, elopement, pulling at lines, and delirium. The service is enabled by robust a/v capabilities and facility-specific escalation paths.
When a patient risk is identified, our specialists can intervene by verbally redirecting the patient, contacting the designated floor "runner", or activating a distinct in-room alert to prompt urgent intervention from nearby floor staff.
Virtual sitter service delivers an in-room sitter level of safety with significant cost, administrative, and flexibility benefits.
Virtual Sitter Services Offer
SIGNIFICANT SITTER
COST SAVINGS
SAFE AND EFFECTIVE
PATIENT SITTING
FALL RELATED SENTINEL
EVENT REDUCTION
 FACILITY-SPECIFIC
SITTER PROTOCOLS